Flap Gates
A flap gate is a flow control device that, in principle, functions as a check valve, allowing water to flow through it in only one direction. Our economical flap gates are often used to prevent ditches from "backing up" and flooding into crop land. Our Flap Gates are fabricated from 12ga steel with no plastic to melt or deteriorate.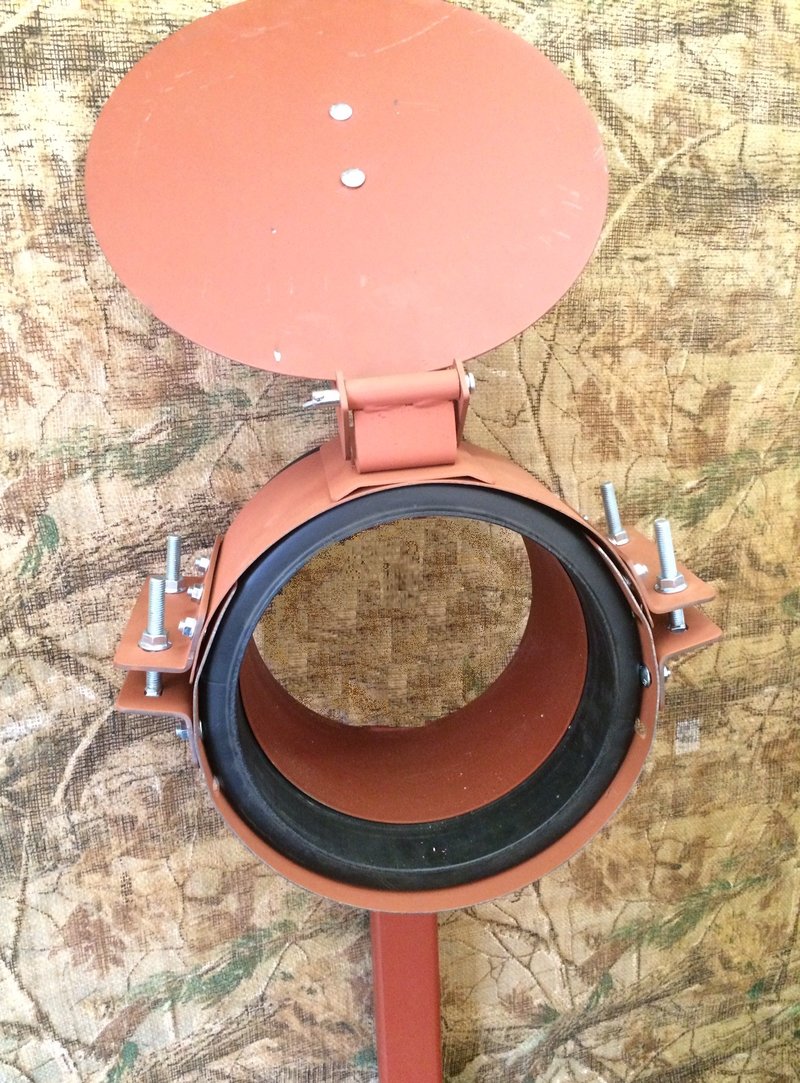 (band on inside of culvert is for show room purposes only)
Special Features:
Extra wide band securely holds gate to out of square or out of round culverts.
Easily installs with no welding
Specially designed connectors allow the flap gate to fit securely to any pipe or culvert (Steel or Plastic)
Thoroughly seals to itself, regardless of the pipes end cut
Simple rod & pipe hinge doesn't stick
Flap seals against the band, not against the pipe and is adjustable to assure best fit
Extra long carriage head bolts and adjustable brackets for custom fit
With our simple rod and pipe hinge design, our flap gates allow the gate to be opened completely for unrestricted access.











Keep in mind that our Flap Gates are
size specific
so be sure to tell us the size of your culvert!

Our Models:
FG12C-FG12P fits a 12" Culvert

FG15C-FG15P fits a 15" Culvert
FG18C-FG18P fits an 18" Culvert
FG24C-FG24P fits a 24" Culvert
FG30C-FG30C fits a 30" Culvert
FG36C-FG36C fits a 36" Culvert