Duck Pits

Our Duck Pit Advantages:


Machine formed edges are among the many advantages of our pits-No angle iron
Our Duck Pits have no sharp edges to snag expensive waders.
No overlapping of steel to cause rust.
No rough welds or cuts to catch loose clothing.









Our Heavy Duty Flip Downs are included with every Duck Pit and will ensure years of trouble free service.
 Each of the Flip downs are fabricated with 1/2" solid round stock and schedule 40 pipe hinges. They will not break if stepped on and are faster than other flat down flips. 



Our Duck Pits are designed with a 12" anchoring flange system that keeps your pit securely in the ground. This design allows for a more flat bottom for better installation, less chance for air pockets when burying the pit, and includes pit lifting lugs on all corners. 
(The flanges are part of the pit and are NOT added to the pit after fabrication.)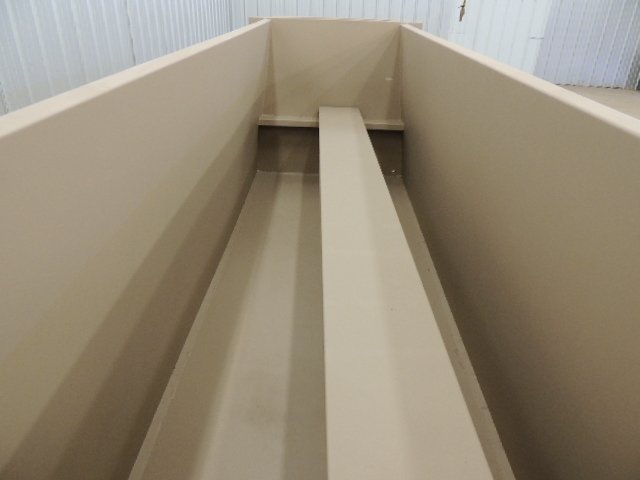 All Duck Pits include an extra wide steel bench that runs the full length of the pit which slides left to right to allow shooting from both sides.
The steel bench will not break when stepped on, will not float, will not rot, and has formed corners that are easier on your legs. 
We make our duck pits with 12 gauge steel and then we coat it with rust proof primer and all weather Wild Grasses paint. 



Duck Pit Accessories 


Each gun rack holds 2 guns! 
Keep your guns safe and secure while waiting on the ducks!



The Duck Pit Ladder easily fits anywhere on your pit for your convenience 


 Standing water in your pit? 
No problem!
Purchase one of our SHURflo Pit Pumps and suck the water out FAST!
The pumps that we sell are SHURflo 2000's.  

They come complete with a hose clamp and battery connector. The SHURflo 2000 is heavy duty and built to last! They are submersible and rated for continuous duty, SHURflo's bilge pump is equipped with an anti-airlock feature to ensure optimal performance and is constructed with high density nylon housing.